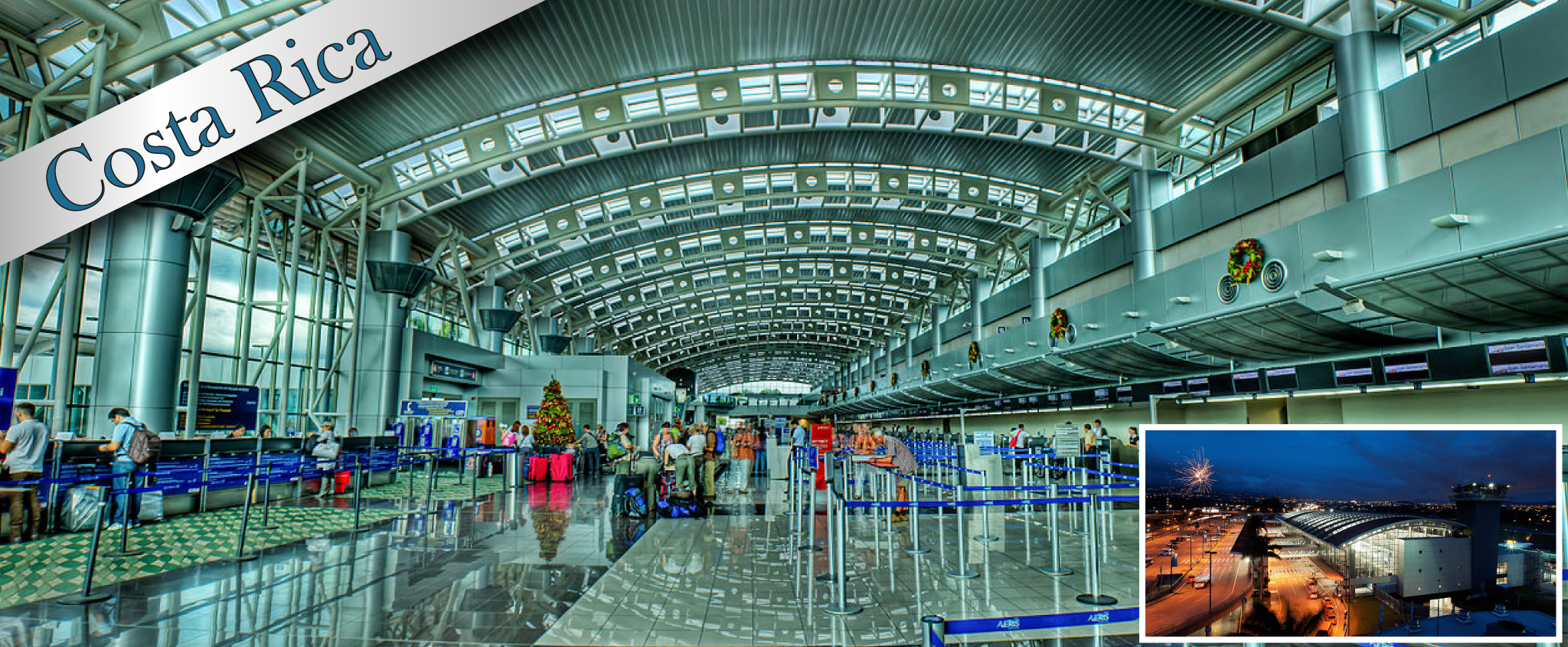 What to bring...?
What you should bring depends on where you will be studying or traveling, and your specific interests. The following are some general suggestions that we have compiled from over 12 years of student feedback. Please note: When you register for classes at CPI, you will receive a more extensive packing list.
Heredia has a comfortable climate of 24 degrees Celcius (75 degrees Fahrenheit) year round; nighttime temperatures are around 18 to 21 degrees Celcius (65 to 70 degrees Fahrenheit). During the rainy season (May - December), the mornings are typically sunny and the afternoons rainy. Bring a light jacket or sweater for the evening, comfortable walking shoes, cotton pants, shorts, collared shirts or t-shirts. Casual wear is typical and men will not need a tie. You may want to bring one nice outfit for a night out, as you cannot enter some discos wearing sneakers and t-shirts. Don't forget an umbrella if you come during the rainy season.
Monteverde has an average temperature of 18 to 21 degrees Celcius (65 to 70 degrees Fahrenheit). The climate may be cool and at times wet, especially during the rainy season (May - December). You will need rain gear (water-resistant boots, rain coat or poncho). January through March can be much warmer and sunny. In general, the climate varies daily, so dressing in layers is best. Bring t-shirts that can be worn under long sleeved button downs, cotton pants, one or two pairs of shorts, plus a jacket and warm socks. In addition, bring a flashlight, sunscreen, and any items you will need to pursue your personal interests (camera, binoculars, hiking boots, camping gear).
Flamingo has an average daily temperature of 29 to 32 degrees Celcius (85 to 90 degrees Fahrenheit). The daytime and evening climate is typically warm and humid. Rain in the afternoons is common between June and November. It is important to dress for warm weather - shorts, tank tops, short sleeved shirts and sandals are commonly used. We also recommend bringing an insect repellent with a high level of DEET to ward off mosquitos. Don't forget your swim suit, sunglasses and a beach towel!
Other useful items include: a small flashlight, pocket alarm clock, walking shoes, bathing suit, binoculars, camera and film, insect repellent, sunscreen, sunglasses, towel and pocket knife. While most toiletries can be purchased in the pharmacies here in Costa Rica, imported items are heavily taxed and will therefore be much more expensive. Any prescription drugs you may need should be brought with you. If you wear glasses or contacts, we recommend bringing an extra pair.
For classes, you should bring a notebook and a Spanish/English dictionary. CPI will provide you with a homework book, a vocabulary book, and various handouts on different grammar points. You might want to bring along your favorite grammar book (501 Spanish Verbs is a popular reference book.)
Please note that Visa and Master Card credit cards are accepted in most places, but Discover and American Express are much less widely accepted. Large banks will give cash advances on Visa cards. There are automatic tellers (ATM machines) in the towns near all the CPI locations and around big cities, but are not always 100% reliable, and in more rural areas are not as common. Traveler's checks are also widely accepted and safe to travel with but must be exchanged in banks (most local businesses do not change traveler's checks).
We recommend that students bring some cash (perhaps USD US$50 to US$100), traveler's checks, and a credit card for larger purchases and/or emergencies.