I think Alec now thinks he is Latino! Dancing late at night and refusing to speak in English. My friends from Nicaragua, Panama, Paraguay all have told me that he has the best accent and is bilingual. I cannot thank you enough for building his confidence while at your school and pushing him. He is beyond thrilled that he now has this skill set and can communicate with most people he is with in Spanish. Please pass this info along to his instructors because it has made his year that much more of an experience.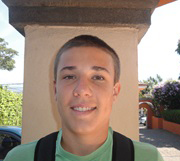 Alec Magee - 18 years old
I absolutely love Selva Verde Lodge!


It is my treat to myself after weeks of homestays while studying at the CPI school. I still learn--with a top-notch teacher and the same program I use at the school--but I get to enjoy a large room with private bath (and lots of hot water), a choice of delicious foods in the dining room (with fresh fruits and fresh green salads), a drink before dinner (try the "guapatica"), a morning swim in a lovely pool with toucans in the trees, and gorgeous views of the Rio Sarapiqui.


The wildlife tours offered with either a Spanish or English speaking guide on the Lodge's wildlife reserve are super. Rafting down the Sarapiqui is lots of fun. But I think my favorite thing is simply to laze in a hammock with a good book overlooking the river.

The staff is friendly and helpful.


I can't wait to return!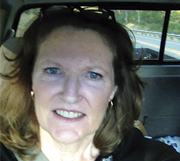 Margarita Peg Reagan. Oregon - USA
CPI Flamingo is one of the most excellent and well-run immersion experiences I've experienced in over fifteen years of living and traveling abroad. The teachers and program staff are so helpful and nice every single day.


As a teacher myself, I understand how hard is to design a truly successful curriculum and program and I can say without any doubt that CPI Flamingo is one of the best around.


If you are looking for an amazing, authentic and worthwhile immersion experience, choose this one!!! You will not be disappointed.
¡Gracias por todo!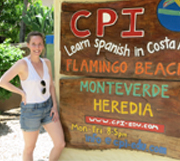 Kaitlin Thomas. Profesora de español
CPI Flamingo is a great place to learn and practice Spanish. The school is very well organized and all the teachers and staff are extremely friendly, outgoing and helpful.
The school also has excellent language resources and tools to aid in learning any level of the language.

The surrounding communities and beaches are also interesting and beautiful; I stayed in Brasilito and also high recommend this village and this experience for those who are interested.
I definitely plan to return to Costa Rica and CPI Flamingo sometime in the future to further improve my Spanish skills and enjoy the beaches and coastal life.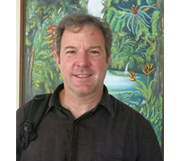 ¡Muy bien! Me gustó mucho la escuela, es muy organizada y me han ayudado con todo. Las lecciones estuvieron muy bien, una mezcla de gramática y conversación.


Es fantástico poder aprender español en las mañanas y disfrutar de Guanacaste en las tardes. Brasilito es un buen lugar y está cerca de la escuela, es fácil visitar Tamarindo para surfear y tomar bebidas.


Muchas gracias CPI.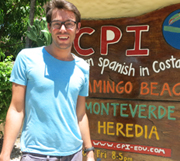 James Beeson. Diplomático Gran Bretaña.
I loved my experience at CPI and Brasilito! Everyone is very nice and helpful are very happy to share their culture with me. I felt very welcome everywhere and now I feel like I will always have a home in Costa Rica! I would recommend this program to all my friends and will definitely come back for more.

I love how many friends I have made from all over the world. I would not change any part of this experience. Thank you so much!